Our Team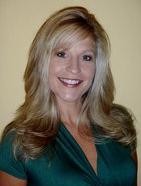 Robin Hopper, Broker
Listening is what I do best. After growing up in Northern Pennsylvania, I completed a Bachelor of Arts degree in Psychology and a Master of Science in Education. In 1996, immediately after completing my education, I moved to Fort Myers. I began a career in Real Estate while I searched for a career in Psychology. After the first few weeks in real estate, I never looked back. I began as a leasing consultant at an apartment community and quickly advanced to becoming a senior property manager. When the company I worked with began to sell the apartments they owned, I obtained my community association management license and my real estate license. Now, as a broker, I bring to you years of sales, rental, and property management experience.
This industry, and the customers I have had the pleasure of serving, are my heart and soul. I believe my educational background serves me well, as truly listening and hearing what customers need has been the cornerstone of my success.
potenzmittel ohne rezept
.
Anthony L. Hopper, Sr. – Realtor
I LOVE meeting new people and keeping in touch with those I have met along the way. I have been in Southwest Florida for over 20 years. My personal mission statement is to exceed my clients' expectations of customer service. My goal is to minimize your anxiety and stress in the sale, purchase, or rental of your new home and to treat you with respect and dignity. I fully intend to show you that true customer service means professionalism, honesty, integrity, dedication and reliability. This all stems from a hard work ethic. In earning your trust through service, I look forward to building that lifelong relationship.